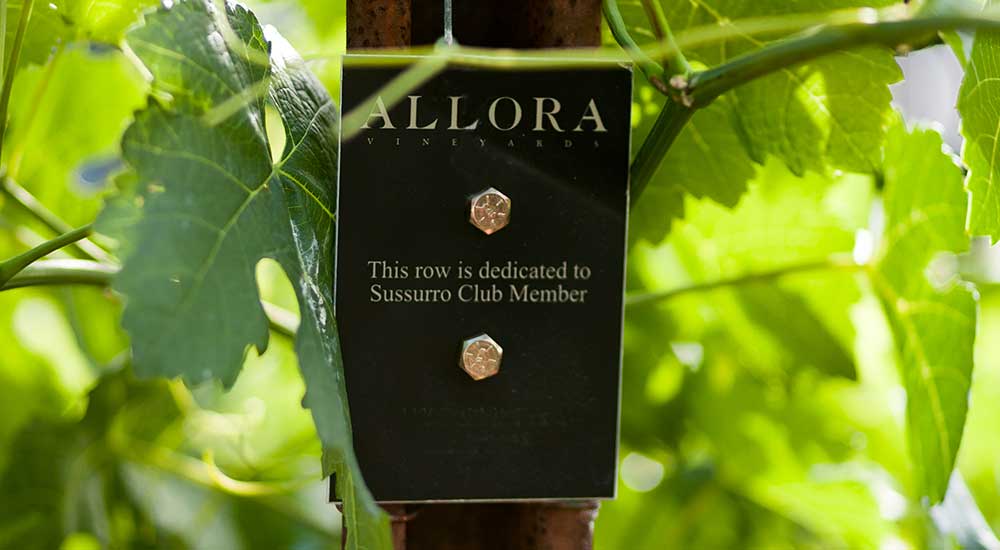 Introduction
The Allocation program has been designed with our loyal patrons in mind. Since it is not always possible to visit the winery for every new release, we have arranged to send the tasting to you. This will allow you to identify the wines you enjoy in each vintage. The Allocation Membership is a one-year commitment that renews automatically after your first two shipments. Two times per year, in the spring and in the fall, you will receive our current release wines. The wines included in the shipment are: Sesto, Cielo, Tresca, Cabernet Franc, Petite Sirah and Lusso. We will email in advance of your shipping with specific information regarding shipping details and charges. All cancellations must be made prior to shipping and must be submitted in writing. Allora is not responsible for charges incurred due to misdirection or reshipping of wines.
Allorium Membership
Any Allocation Member who spends $50,000 or more, cumulatively, will automatically qualify for this membership. We will contact you when you qualify or feel free to contact us for more information.
The Allocation Waiting List
Coming soon!
Due to the very limited production of the Allora wines, there is currently a waiting list for entry into the Allocation program. If you would like to be added to the waiting list, please fill in the form below and we will contact you when a place in The Allocation becomes available.